About Nick's Way
Nick's Way is a 501(c)(3) public charitable organization
Nick's Story
Nick was a treasured son, brother, family member and friend.  From a very young age, he had a personality that drew you in.  When he was young, we referred to him as the Golden Boy.  Anything Nick tried, he not only succeeded but excelled at with seemingly little effort.  He was a gifted student, an all-star athlete and recipient of several awards for treating his fellow classmates with kindness and support.  He had a smile that lit up the room, earning him the nickname "smiley".  He was always up for an adventure and was afraid of nothing.
As Nick got older, he began to develop his true passion, writing and recording his music.  He was truly a gifted writer.  He wrote hundreds of song lyrics and began recording them.  Unfortunately, there are so many that he didn't get a chance to finish.
We lost Nick to suicide on October 10, 2020.  He was 21 years old.  Nick was fighting a battle against a lethal depression.  He chose to suffer in silence, keeping his family and friends unaware of his struggle.
Although Nick was taken from us way too soon, he will live on forever in our hearts.  He will continue to be the Golden Boy, succeeding and excelling at giving back through all of us.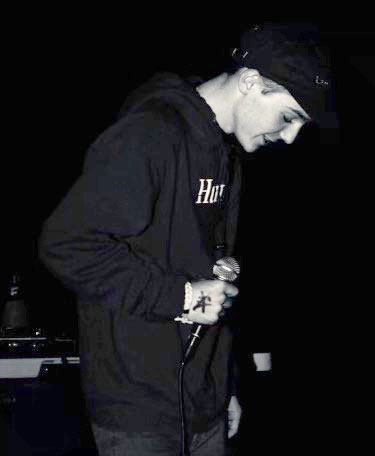 To create programs and events and to support organizations that focus on promoting the positive mental health of teens and young adults in our community.
We want to bring awareness to the prevalence of mental health issues, reduce the stigma surrounding mental health and bring the community closer to support mental wellness.
Mental health and suicidal behavior is a crisis in our communities, especially among teens and young adults.
Nearly three out of every seven young people face mental health challenges today.  The short and long term negative outcomes associated with youth mental health issues emphasize the importance of awareness and stresses the need for access to professional treatment.
Accordingly, our initial program will take action to support professional therapy and help eliminate the obstacles to receiving it. We have talked with families, local mental health organizations, and professionals who have confirmed there are many young people who want or need therapy but face financial obstacles.  Unfortunately, due to the complexity of mental health issues, insurance coverage can be either lacking or limited.  Most insurance providers are just not covering mental health illnesses as seamlessly and timely as they do physical illnesses.  There are enough challenges to taking the step to seek therapy and financial reasons should not be one of them.
The fund is now available and already helping people in our community.